Wittenborg University Press's latest publication has been attracting coverage in the international press. Ben Birdsall's Whisky Burn – Distilleries of Scotland by Vespa was released last year at a gala launch at the Amsterdam campus, in the heart of the city's business district, and has been 'flying' off the shelves ever since.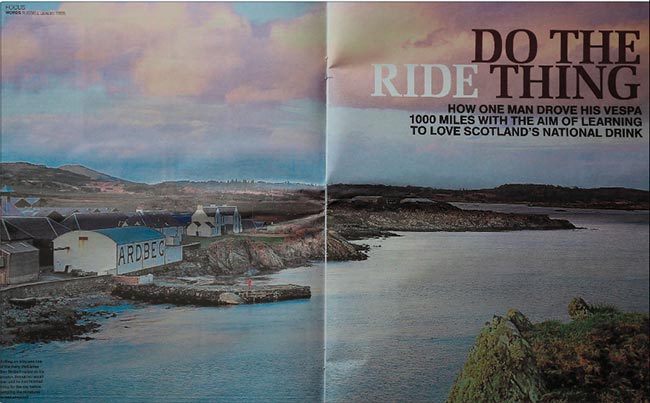 Whisky Burn tells the tale of one man's quest around Scotland on a classic Vespa 50 to explore the whisky distilleries: camping, 'soaking' up the atmosphere, and doing a spot of oil painting along the way.
The Glasgow Herald magazine's article entitled Do the Ride Thing, opens with a conversation from the book on the Isle of Islay:
Birdsall arrived on his loaded-up Vespa and met a couple of strangers sitting outside a hotel. They fell into conversation, Birdsall explaining that he had arrived from Switzerland to tour the distilleries scattered across the Highlands and Islands. The strangers' curiosity was, perhaps understandably, stirred.
"Are you an alcoholic?" one asked.
"No," Birdsall replied.
"Are you wanted by the police?" asked the other.
To which Birdsall could only reply, "Not yet."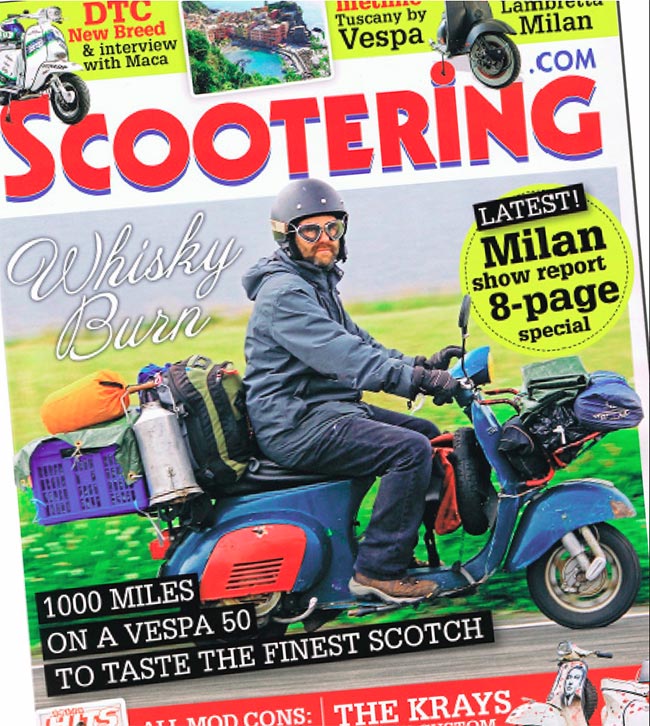 This January's edition of Scootering.com magazine has the author pootling across the front cover. In the interview, the journalist asks: "The trip combines 3 passions, scooters, whisky and painting. Which one most influenced your route?"
Birdsall replies: "My Vespa journeys all start out as painting trips, this one was no exception. As a landscape painter, I was more enticed by the dramatic Highlands and Islands scenery rather than the Lowlands, and decided to head north. Then I planned visits to the best-known distilleries, so Islay, Skye and Speyside were in my sights from the off. Having a 50cc, I made sure I didn't have to travel too far in one day, and the tent made me far more flexible on that account."
Germany's "Classic Scooter" has Birdsall for its centrefold poster as he sits to paint the fields outside Macallan distillery. In the article entitled Der Wahre Highlander (The Real Highlander) they write: Drinking and driving is forbidden, even in Scotland. But Ben Birdsall did it anyway, around the distilleries of Scotland on a rattling old classic Vespa. How's that for a 'Schnapsidee'?
In the States, Hans Offringa reviewing "Whisky Burn" in the Charleston Gazette writes that the book is another remarkable addition to our library. He goes on: The result of this trip is a beautifully designed, oblong book in which the title is cut out on the cover, which itself looks like wood from a cask.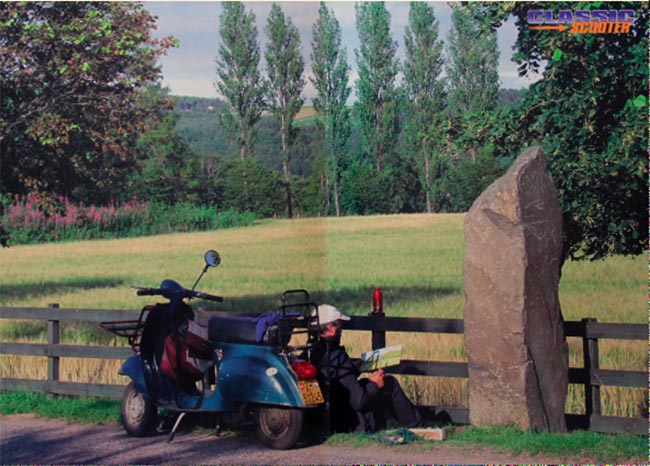 Articles have also been published in the Vespa Club of Scotland and the Vespa Club of Switzerland magazines, besides numerous mentions in online blogs and a Wikipedia page about the author. Birdsall says: "I'm pleased and a little bit flattered by the attention the book has received - especially the centrefold! Right now, though, I'm concerned with planning my next summer's trip, around Ireland, and that means, of course, the distilleries of Ireland – by Vespa."

Copies of "Whisky Burn" can be ordered from: www.whiskyburn.com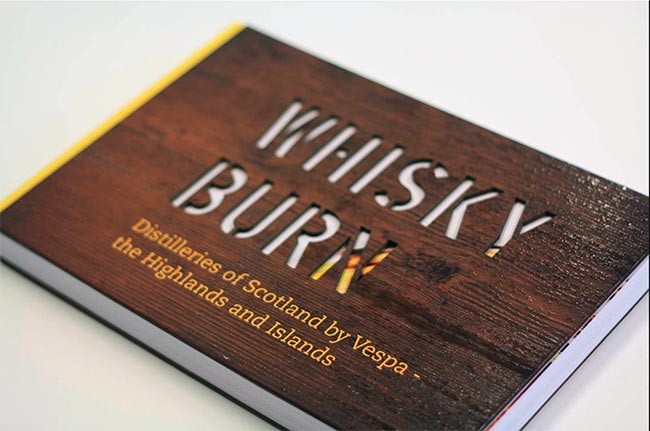 WUP 15/2/2017
by James Wittenborg, and others
©Wittenborg University Press
Tags