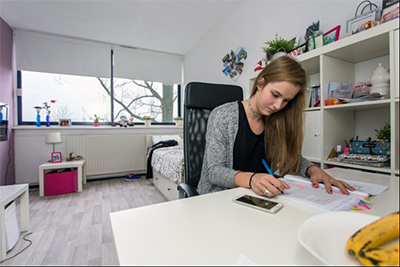 The Dutch parliament (Tweede Kamer) has accepted a motion calling for the government to facilitate a new action plan dealing with housing for international students in conjunction with other stakeholders, Nuffic reports. The Netherlands is welcoming record numbers of international students to its shores, but the densely populated country has fallen short of finding accommodation for all.
In the meantime, the new minister of higher education, Ingrid van Engelshoven has urged universities and other institutes of higher education to take the lead in ensuring international students have housing by working together with municipalities and other stakeholders such as housing agents.
This semester Wittenborg University of Applied Sciences' top Bachelor student is from Eritrea, a country in the Horn of Africa.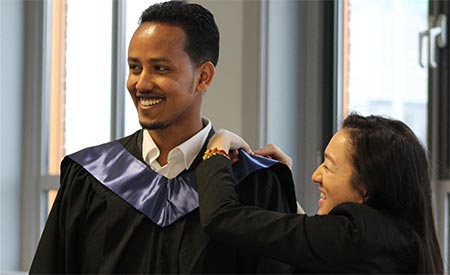 Despite some personal setbacks, Asfaha Fanuel managed to pass with honours. He obtained his degree diploma on Friday at Wittenborg's 2017 Winter Graduation Ceremony. He did an IBA in Economics & Management.
According to Fanuel, he chose to study in the Netherlands because it has many of the best English-taught universities in Europe. "The cost of studies is also fairly cheaper than in many other European countries. I would definitely recommend it to anyone who wants a good education in a beautiful environment with friendly people. I stayed in Apeldoorn and found it to be a clean and peaceful city."
Subscribe to International Students