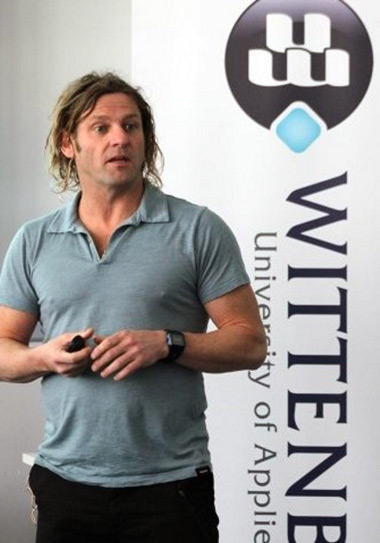 Wittenborg students recently had the privilege to get some career advice from Paralympic coach Dr Gary Brickley who knows all about what it takes to win gold at a top international level.
Brickley gave a seminar at Wittenborg's location in Apeldoorn entitled "Three decades of change in sport performance and physical activity". Besides his work with Paralympic athletes, Brickley is also a senior lecturer at the University of Brighton in the UK, Wittenborg's main education partner.
Brickley talked about the harsh realities and physical obstacles facing Paralympic athletes who want to reach the top, but also the sweetness of their eventual triumph and how it inspires him as their coach. He listed the various roles he has to play as coach - including advising on doping control in sport and nutrition, admitting that it is a fine line between the two. "In sport, when you go to events like the Paralympics, it is very important that you manage your athletes and what they are eating."
Brickley also had some advice for students aiming to carve out a career in the sport industry.
"Work hard at your studies and gain as much experience as you can. Volunteer at big sporting events and talk to people affiliated with the sport industry. It is also important that you choose the right university and the right programme for your studies. Finally, developing your communication skills is very important," Brickley said.
WUP 3/12/2017
by James Wittenborg
©Wittenborg University Press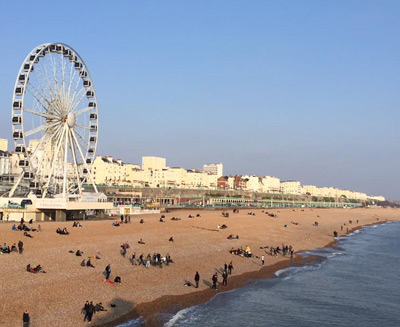 Wittenborg's main partner-institute, the University of Brighton in the UK, has been awarded a silver rating for the quality of its teaching in the 2017 Teaching Excellence Framework (TEF).
The TEF is a government-backed assessment of undergraduate teaching quality across all higher education institutions in England and also includes some institutions in Scotland and Wales.
Wittenborg – which is partially British-owned – started its official collaboration with Brighton in 2011 when it announced plans to offer three Master of Science programmes in partnership with Brighton. These are the MSc in International Hospitality Management, International Event Management and International Tourism Management which were offered from September 2012.
Today it also offers an MSc in Sport Business Management in conjunction with Brighton. Students will therefor earn a double degree upon graduation – a Dutch and British degree. Modules are taught by lecturers from both institutions and students annually make a weeklong trip in the Spring to visit the Brighton campus.
Wittenborg and Brighton also offer a joint Bachelor in Hospitality Management (BHM) and a Bachelor in Entrepreneurial Business Administration (EBA). For both students will earn a double degree upon completion of their studies.
Subscribe to Eastbourne