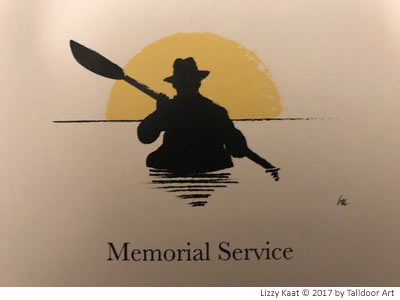 by Peter Birdsall, Chair of the Executive Board, Wittenborg University of Applied Sciences
I was privileged today to be asked to speak at the memorial service for our (Wittenborg's) Academic Dean, Dr Jacques Kaat, who sadly passed away last week. My last 'whatsapp' with him a week previously confirmed that things were not going well, and he said 'I'll be in touch'. He certainly was.
In a moving and very personal ceremony, attended by his former colleagues from Webster University Leiden, and of course from our own wonderful Wittenborg, by Maggie, myself and our Head of School of business, Rauf, we all came to terms with what we have lost.
The harsh reality is the exceptional man we all have lost; and I implore those bestowed with the responsibility to manage our excellent Dutch higher education to go carefully with its exceptional talent.
The un-abridged speech that I wrote, and mostly spoke today is below.
To Jacques Kaat - we will miss your earthly support.
Monday, 27th November 2017, Oegstgeest
I am honored to have been asked to say some words about a man who has meant so much to so many of us, in different but often similar ways. Thanks for asking me, Jacques – you placed great trust in me, and having heard you speak in the past, I'm nervous!
I'm also speaking especially on behalf of all the staff and teachers at Wittenborg who knew and worked with Jacques, and thanks to colleagues who have contributed to these words.
I feel as if I have known Jacques for a long time – higher education in the Netherlands is a relatively small world, and international education even smaller, and those working in internationalisation, as Jacques has done for many years, become 'known' on the circuit.
I've actually only really learnt about 'the real man Jacques Kaat' since we started working together in 2015.
As have many of our colleagues, and when writing this speech last night, Daniel, our senior English teacher, who has had a lot to do with Jacques during his time at Wittenborg, mentioned that Jacques would probably quite enjoy the idea of doing this speech 'Monty Python style', for example, when John Cleese spoke at the memorial of Graham Chapman, co-author of the Dead Parrot sketch, who also left us, just as Jacques, sadly much too early. I think you can get the idea – if you know the sketch, or you can see it on YouTube. Sorry, Jacques, the crossover of culture from British to Dutch can be treacherous.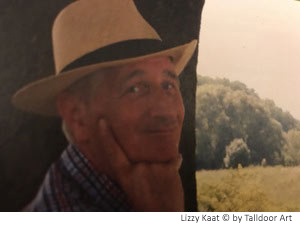 My memories of Jacques go 'back a bit', but in 2009, after my wife Maggie and I had become fully and solely responsible for Wittenborg, we were keen to get as much support and coaching from people experienced in what we were trying to do. We naturally found our way to Leiden and met Jacques at Webster University, where he was Academic Director. We had a wonderful day with this gently spoken leader, who showed us the institute and discussed the trials and tribulations of international higher education in the private sector. We had a delicious lunch together, talked about our plans, and asked for advice, which was easy for him to give. Travelling back to the east, Maggie and I talked about 'what a truly nice guy this man was, and how much he knows about the sort of education we are trying to create in Deventer'. Little could we imagine that one day we would be based in Apeldoorn, and be lucky enough to have the opportunity to employ this gentle intellect as our first full academic dean.
Joining Wittenborg, Jacques brought to the job his experience of American, British and European higher education and accreditation systems, but especially a wealth of experience relating to building and managing quality programmes at an international institute.
They say great leaders choose their leadership style like a golfer chooses his or her club – with a calculated analysis of the matter at hand.
As the Academic Dean at Wittenborg University of Applied Sciences, Dr Jacques Kaat chose to lead with sincerity, gentleness and a quiet, cool intellect. He was a natural mentor.
He was appointed at Wittenborg in March 2015, and he immediately immersed himself in the consolidation of its academic programmes and the enhancement of quality in its education system. His extensive knowledge about education quickly won him the respect and trust of colleagues and those he mentored.
The joy he derived from working in education was obvious. "It's magic," he called it at one point, describing the satisfaction of seeing new students arriving and watching them develop year after year into young adults. "That is what motivates me."
During the relatively short period that Jacques was able to fully concentrate on his work at Wittenborg, he implemented some radical changes that will remain with us for decades to come.
The first thing was a classic – to raise the academic levels. An academic dean wants to raise the entry standards above the basic norm, for instance, by raising the English language requirements for students starting – of course, the well-being of the institute is a balance between increasing and ensuring intake and being competitive. Jacques was careful first to highlight the problem, with a possible solution, which he knew would not go down well, and he was clever enough to have a compromise ready, one that would satisfy both his ethical approach to raising quality, and the need to enrol students on a competitive basis. The result is that every student starting at Wittenborg is now tested during their introduction week with a 'seriously tough' diagnostic English test – if they pass it, that's fine, if they don't – extra English lessons must be followed and provided free of charge by the institute.
Another legacy is his work on our recent accreditations, long and complex processes that can make or break a small institute. His methodical way of working, his deeper insight into the links between what we do and why we do it, and also his creative thinking, have directly resulted in our MBA programmes being now fully accredited by the Dutch NVAO as well as the German FIBAA.
His work on the additional requirements set by NVAO, which needed some creative curriculum design solutions, to ensure that it met NVAO but didn't stray too far from the already gained FIBAA accreditation, was exceptional. I am glad that I told him so.
Jacques even gave input into the recent re-accreditation of all our bachelors' programmes this spring, even though he was so sick.
During his illness, I tried to call him on a regular basis, and I know that other colleagues did too. We would talk about higher education, about Wittenborg, about our successes and our challenges, and he would continue to give advice and ideas and suggestions that could help. For instance, he suggested that his good friend Dr Regina Kecht could act as interim in his absence, and as she is based in Vienna, where we have new adventures now, this idea was grasped keenly, and our Vienna venture will benefit greatly.
Before concerns about his health took their toll, Jacques gave one last talk in his capacity as Academic Dean when he addressed graduates at Wittenborg's 2016 Winter Graduation Ceremony in February that year. He spoke intently about the decisive moments in one's life, calling them "game-changers" and urging students to "never stop creating those moments".
"The day you choose your life partner or the day when your first child is born, those are examples of decisive moments. You have them right until the day you draw your last breath. These moments don't just happen. They happen because you create them, you open yourself up to opportunity and act upon them."
Perhaps his biggest legacy at Wittenborg is that he taught how to lead with integrity – by sharing words of wisdom, but mostly by way of example.
Not only has Wittenborg lost a great asset in Jacques, but I feel that higher education, and particularly private higher education in the Netherlands, has lost a wonderful supporter for the cause of quality and excellence in our branch. Maggie and I have lost a great colleague, a gentle advisor, but also the chance to further develop a friendship. At the going down of the sun, and in the morning, he will be missed.
WUP 27/11/2017
by James Wittenborg
©Wittenborg University Press