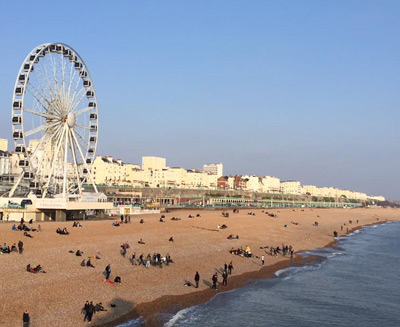 Wittenborg's main partner-institute, the University of Brighton in the UK, has been awarded a silver rating for the quality of its teaching in the 2017 Teaching Excellence Framework (TEF).
The TEF is a government-backed assessment of undergraduate teaching quality across all higher education institutions in England and also includes some institutions in Scotland and Wales.
Wittenborg – which is partially British-owned – started its official collaboration with Brighton in 2011 when it announced plans to offer three Master of Science programmes in partnership with Brighton. These are the MSc in International Hospitality Management, International Event Management and International Tourism Management which were offered from September 2012.
Today it also offers an MSc in Sport Business Management in conjunction with Brighton. Students will therefor earn a double degree upon graduation – a Dutch and British degree. Modules are taught by lecturers from both institutions and students annually make a weeklong trip in the Spring to visit the Brighton campus.
Wittenborg and Brighton also offer a joint Bachelor in Hospitality Management (BHM) and a Bachelor in Entrepreneurial Business Administration (EBA). For both students will earn a double degree upon completion of their studies.